Here you will find see letters of thanks and praise that we have received from our community:
Thank you for supporting the 2020 Christmas Box Appeal
Manor Fields was delighted to support the FSCI Christmas Box Appeal last year. Thank you to all those families who made the commitment of time and money in such challenging circumstances, to contribute a box. Thousands of children and families in institutions, kindergartens and schools in poor rural and urban areas, senior citizens homes, Roma communities, protected homes and refugee centres throughout Bulgaria received Christmas presents as a result of the generosity of those taking part in the appeal, with a total 6,492 boxes distributed.
Teodora Koleva, Director of FSCI Bulgaria, is in no doubt about the importance of the project. "With these presents, we show the most vulnerable children and families that we think of them and believe in them, even more so in these challenging times. Thank you to everybody who contributed to the appeal once again!"
COVID made for a very different feel to this year's campaign. Rich Parsons, the project leader says, "It was a real relief to see all your Christmas boxes arrive in Bulgaria after being delayed because of COVID and other things beyond our control. Despite all the difficulties, we were encouraged by our wonderful volunteers who helped to check and pack all the boxes, and of course by the number of presents we received from our amazing supporters, many of whom were only too pleased to be doing something to help others during this difficult period".
Thank you again for helping Manor Fields to be part of this!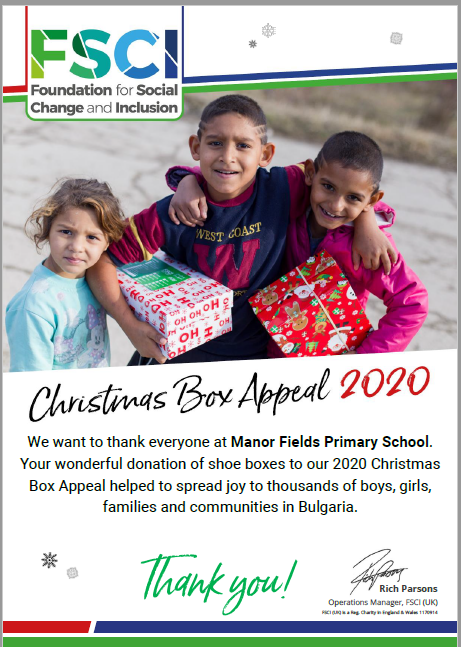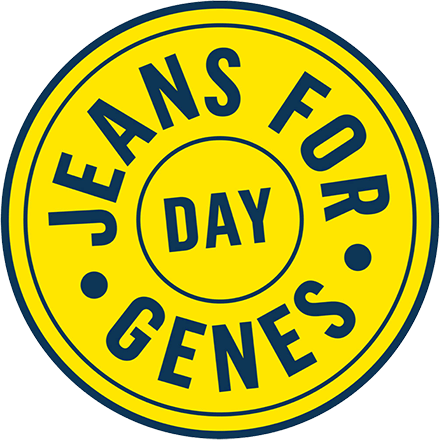 We wore denim to school and raised £205.30 for Jeans4Genes.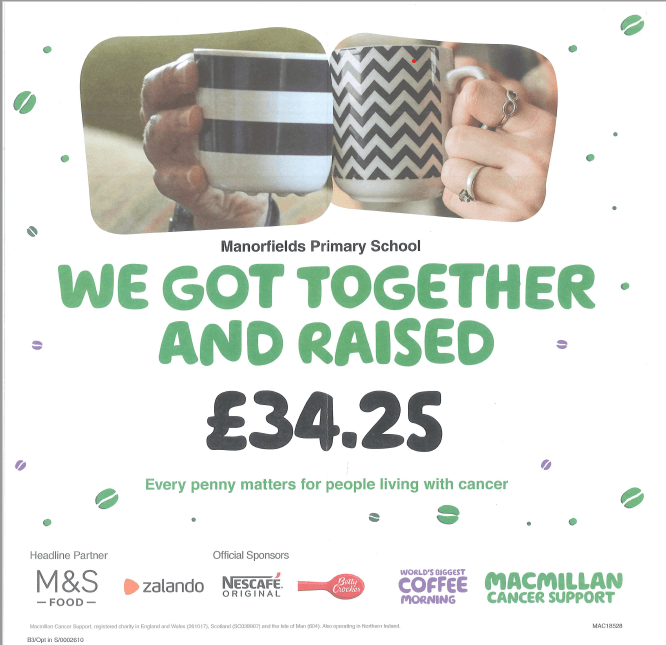 As we sadly could not hold our usual coffee morning we instead had a small staff room donation pot for homemade cakes and raised £34.25.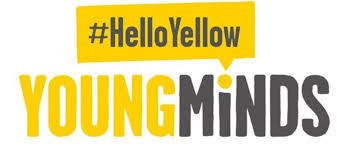 We wore yellow and supported#HelloYellow for Young Minds, this charity supports young peoples mental health. We raised £152.90.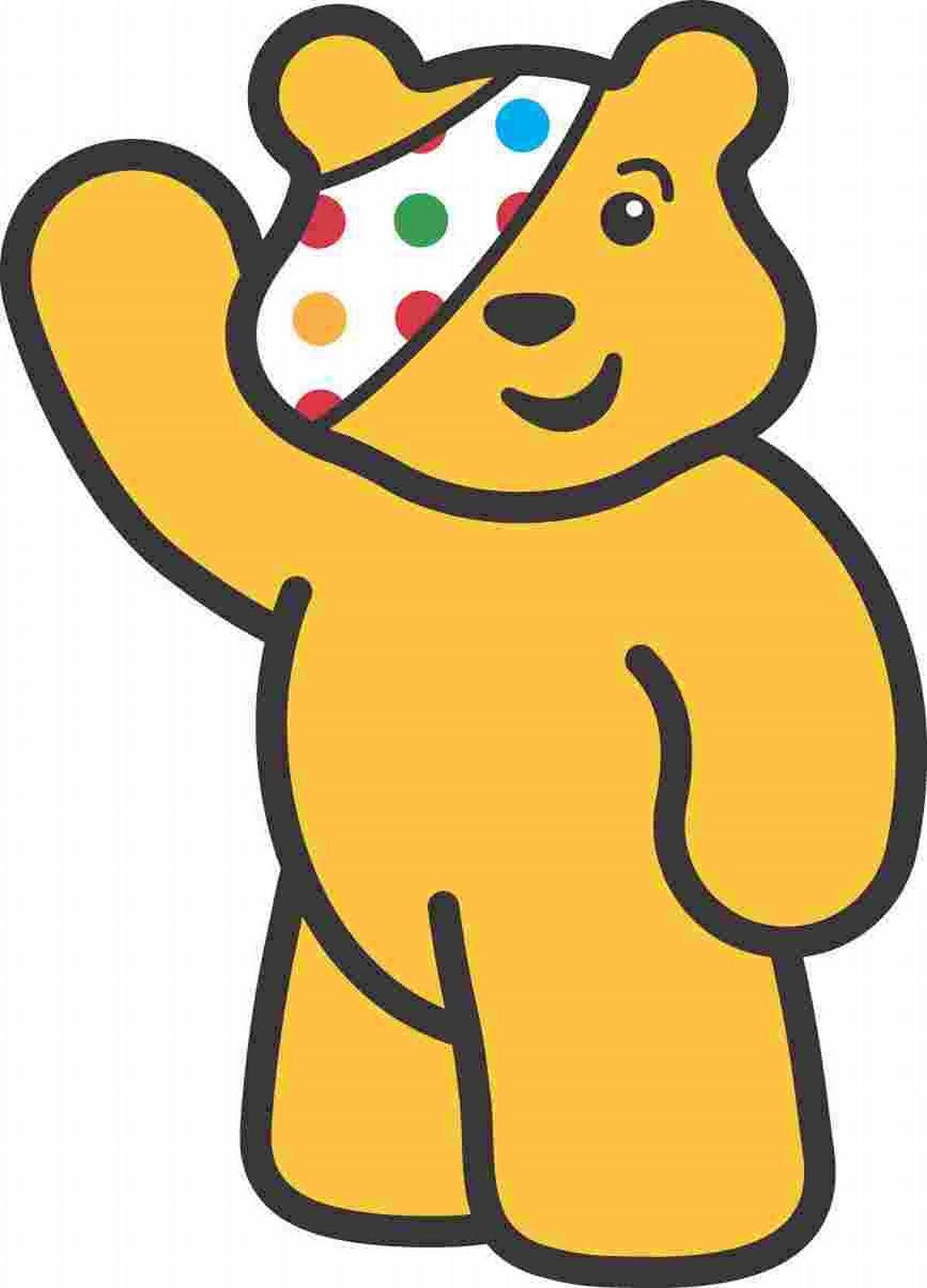 On Friday 13th November we had a dress down day and raised £246.18 for Children In Need.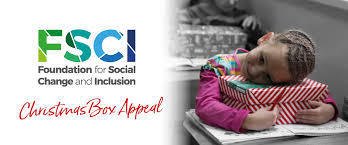 In November 2020, we also supported the Trussell Trust Christmas Box appeal, we had to ask our families to donate their boxes direct to The Trussell Trust due to the lockdown.
We received a lovely email and card from The Poppy Appeal to say thank you for the money we raised.
"Good afternoon,
I'm delighted to tell you that pupils, staff and parents have raised the excellent total of £208.55 for The Royal British Legion Poppy Appeal. Despite the problems schools are facing during the pandemic, you have all made a great effort to ensure the Poppy Appeal does not run short this year.
We are very proud of Salisbury schools! I attach our card to say a big thank you."
Save The Children - The children and staff came to school in their festive knitwear to raise money for Save The Children and raised £170.15. Thank you