Owls
Welcome to Owls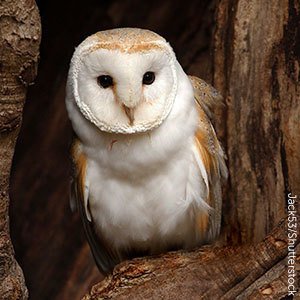 Your Year 5 team consists of:
Class Teacher: Miss Card
Full time: Mrs Davis
TAs AM/PM: Mrs Day and Mrs Farmer
Tuesday afternoon: Mrs Davis (music) and Mr Cooke (PE)
Owls also do indoor PE on a Monday, children need both indoor and outdoor PE shoes as outdoor shoes cannot be worn in the hall.
In PE, Owls have been learning to juggle a 3 ball cascade! If you want to practise at home and need a reminder of how to juggle watch this:
https://www.youtube.com/watch?v=NVN1WqBBPXc
Thursday 16th June
Year 5 walked to Salisbury Cathedral to see the peregrine falcons. We have been watching their development since the eggs were laid as part of our science learning about life cycles of living things. We were very exciting to see them flying around the cathedral and Mrs Hardingham even snapped some great shots! We lucky to be able to use the amazing telescopes with the RSPB who are in the close until the 2nd July.
Year 5 / 6 Production
We will be auditioning for our Year 5 / 6 production on Monday 23rd May. Children who would like to audition for the solo can practise, Tonight's the Night from Cinderella and Rockerfella - https://www.youtube.com/watch?v=sZZJMA_l7Sk
Day Three of Leeson House
We has a busy start as we had to pack and strip the beds before breakfast. Once breakfast was over we did some pond dipping and orienteering. Then we had lunch in the sunshine before taking the coach back to school.
Day Two of Leeson House
After a good night's sleep (even the staff!), we were up and ready to go for a morning of compass skills and team building activities. Following lunch on the front lawn, we headed to Studland Bay where we identified shells, learned how the sand dunes and coastal areas are formed, race up a sand dune blowout and create sand sculptures of coastal erosions. The sun has been shining on us when we got back to Leeson House for a pizza supper. This evening, we explored some geology activities including identifying rocks, testing rocks and looking at and identifying fossils.
Owls arrived at Leeson House and went straight on a lovely walk to Dancing Ledge. We had lunch near the water with a beautiful view over Dancing Ledge then had a rather steep hill to climb as we head back to Leeson House via the village. After a delicious tea of sausage, chips and beans, we went on a Night Walk and saw many different constellations and even the International Space Station passed overhead as we got used to the dark. Back at Leeson House, we had a hot chocolate and are now heading for bed
Leeson House Residential 21-23 March 2022
Over half term, can you make sure you are residential ready by completing these challenges:
tie your own shoes laces
change your bed linen (pillow case, duvet case, bed sheet)
make a pack lunch
pack a bag for a day trip
pack an overnight bag with everything you need
lay the table
Can you think of any other skills you might need for our residential?
Kit List:
Owls enjoyed a visit to Salisbury Museum to learn all about the Roman. We looked at artefacts, created pottery shards and looked around the beautiful Wessex Gallery.