If you need any information on this website translated, please contact us. - আপনার যদি এই ওয়েবসাইটের কোনো তথ্যের অনুবাদ প্রয়োজন হয়, আমাদের সাথে যোগাযোগ করুন। - Proszę pytać, jeśli chciałbys, aby coś zostało na tej stronie przetłumaczone. - Burada tercuman lazimsa, lutfen bize bildirin - Если вы хотели бы что-нибудь на этом сайте переводе, пожалуйста, свяжитесь с нами - Nếu bạn muốn chúng tôi dịch bất cứ điều gì trên trang web này, xin vui lòng liên hệ với chúng tôi.
4.4.2020
We hope this finds you all safe, strong and well at the start of the Spring Break. We are living through extraordinary times and the goodness of the Manor Fields community is doing much to keep many of us feeling cared for and safe.
Staying well remains at the top of our 'to do' list and if you have the inclination to complete Home Learning, there are plenty of activities to be found on class pages. In addition, from 20th April for 14 weeks, the BBC is launching a series of daily, Bitesize television programmes to support learning while schools are closed. Six daily shows will be produced for BBC's iPlayer and Red Button services on weekdays. After the 20 minute show, children and families will be directed to the BBC's website for an age-appropriate mix of videos, quizzes, podcasts and worksheets.
Do not hesitate to contact us if you would value some support, advice or reassurance. The well-being, safety and happiness of every member of our community remains, as ever, of paramount importance to the staff and governors.
Lastly, look out for the talented Julia Donaldson's coronavirus posters which might help your child relate to a situation that can be hard to understand.
Government WhatsApp service
A new GOV.UK WhatsApp Coronavirus Information Service has just been launched and its purpose is to combat the spread of misinformation. To use the service, simply add +44 7860 064422 to your contacts and send a WhatsApp message saying "Hi"
Wiltshire School Nursing Service: 30.3.20
There are duty school nurses available at the end of the phone Monday to Friday 9-5pm should you require any support with your school age child. This is available permanently for all parents and carers to access for advice and support. If you would like support please call one of our nurses through our Single Point of access on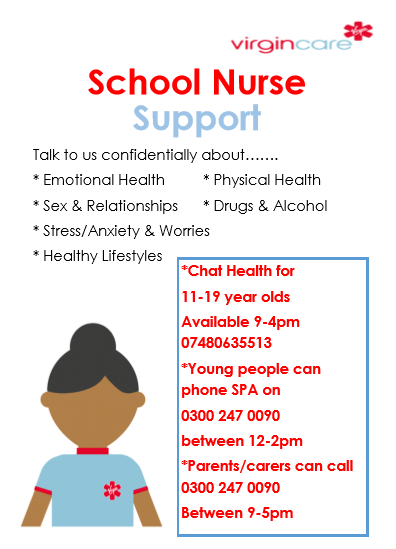 Do you need some support?
The Wiltshire Well-being Hub is available to anyone who might be struggling during this difficult time. There are hundreds of community groups providing invaluable assistance and they can also support with deliveries of food and other essentials.
People can get in touch with the hub by calling 0300 003 4576. It is available from 8am-8pm Monday-Friday and 10am-4pm Saturday and Sunday or via email at wellbeinghub@wiltshire.gov.uk/
Message from the Chair of Governors
I hope this message finds all the Manor Fields families keeping safe and well.
Although the governors aren't physically in the building, Ms McMorrin keeps us up to date. We are so proud of all the staff who are trying their very best to come up with creative ideas to help you with home learning. Your response in return has been amazing and I know you are feeding back to staff in many different ways. All the staff really appreciate hearing about the amazing activities you are undertaking with your children. Remember if you need help or advice, school staff will always be there to help. Working in partnership in these unprecedented times is truly the best way forward.
Jan Paterson, Chair of Governors
How to keep children safe online
Many children will be spending more time online now that schools are shut. If you need it, there is support available to help to keep every child safe online. Below are some useful links:
Please join our school Instagram page manor_fields
This will be a safe space to share all things wonderful that you have been doing safe at home during this time. Please send a photo and caption that you'd like to share either directly to us on Instagram or email it to pippa.harris@manorfields.wilts.sch.uk
We look forward to seeing what you've been up to!
Dear Manor Fields children,
There have been big changes in your lives because of coronavirus so this attachment is going to answer your questions about coronavirus, tell you how to stay safe and protect other people and help you make the best of your time at home. We miss you all very, very much and hope that you and your family are safe and well.
Recent Communication
If you, or someone in your household, needs support during this difficult time, please call the school or email admin@manorfields.wilts.sch.uk
Useful Links following school closures.
Looking after yourself. - This link provides helpful information on looking after yourself and your children, it includes resources for children , helplines, suggestions for activities and much more.
Please look at learning links on the Our Learning tab for more information including ELSA resources to assist with your's and your child's well-being during this time.
The Wiltshire Air Ambulance landed on our field on Valentine's Day to attend to a nearby emergency. The children were excited to meet the crew and find out more about how all of our crisp packets support this vital, life-changing service.
The noise of the propellers was astonishing and the helicopter made a special bow to the school as it took off. Such a memorable day and thankfully, the paramedics weren't needed on this occasion.
PiXL
Manor Fields is a PiXL school. Do ask if you would like to know more about the impact that is having on provision for children in Key Stage 2.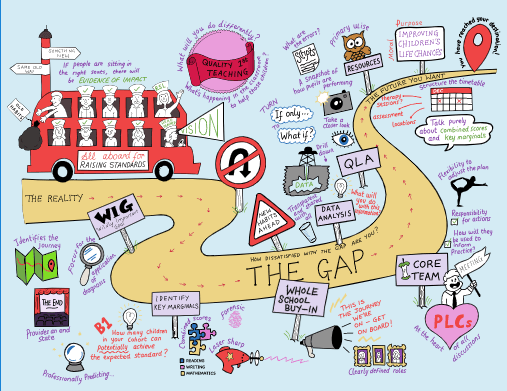 Manor Fields Data Autumn 2019
Please click here for details of our school's performance data for 2019.
Manor Fields Data Autumn 2018
Please click here for the details of our school's performance data for 2018.
Please click here for a direct link to the online application for Free School Meals.
Safeguarding Statement
At Manor Fields Primary School, the health, safety and well-being of every child is our top priority. We expect all staff, governors, volunteers and visitors to share this commitment to safeguarding our pupils.
We listen to our pupils and take seriously what they tell us. All school staff are trained in Child Protection and children are made aware that they can talk to any adult if they have any concerns. Staff are trained to look out for signs of abuse and they are required to report these to the Designated Safeguarding Lead (DSL).
The NSPCC have launched a new whistleblowing campaign so please visit our safeguarding pages in the About Us section for more information.
Did you know that O2 offer a free "Parental Control" service to help families to protect their children while they're online? They can enable you to restrict children's web access via their mobile to a limited number of sites which are suitable for children.
Great resources
PANTS: https://learning.nspcc.org.uk/research-resources/schools/pants-teaching/
ShareAware: https://learning.nspcc.org.uk/research-resources/schools/share-aware-teaching/
Making Sense of Relationships (For Yr 6 onwards): https://learning.nspcc.org.uk/research-resources/schools/making-sense-relationships/
Other information: https://learning.nspcc.org.uk/safeguarding-child-protection-schools/
For information on Wiltshire Local Offer click on link below:
Latest School Events
Term 5 starts

20

Apr

2020

9:00 am - 9:15 am