If you need any information on this website translated, please contact us. - আপনার যদি এই ওয়েবসাইটের কোনো তথ্যের অনুবাদ প্রয়োজন হয়, আমাদের সাথে যোগাযোগ করুন। - Proszę pytać, jeśli chciałbys, aby coś zostało na tej stronie przetłumaczone. - Burada tercuman lazimsa, lutfen bize bildirin - Если вы хотели бы что-нибудь на этом сайте переводе, пожалуйста, свяжитесь с нами - Nếu bạn muốn chúng tôi dịch bất cứ điều gì trên trang web này, xin vui lòng liên hệ với chúng tôi.
School is closed for the summer holidays. See you on 2nd September, Covid-willing.
6.8.2020
A Level 3 Heatwave Alert has been issued by the Met Office indicating daytime temperatures of near 30°C and night-time temperatures of at least 15°C between 1200 today (August 6th 2020) and 2100 on Tuesday 11th August 2020. Take great care and stay cool!
3.8.2020
We hope that you are enjoying a safe, happy and relaxing break. Thank you for our cards, kind words and gifts. The staff are so grateful for your generosity and we are humbled by the trust that you have placed in us in recent, difficult times.
Together, we must look forward to September and imagine how glorious it will be to return to school if Coronavirus stays at bay. Though thorough, our Risk Assessment is uncomplicated as we are keen to get back on track. Children's life chances are increased exponentially if they are literate, numerate and have a confident voice: we have the privilege of working together to make that ambition a reality.
Be as safe and as happy as you can be and we really look forward to being reunited in September, Covid-willing.
28.7.20: Prepare for the return to school with Mentally Healthy Schools
Although some children have returned to school already, for many, the new autumn term will be their first time stepping into a classroom since lockdown began. Understandably, this may be a strange or worrying time for some children, parents and carers, and schools.
Mentally Healthy Schools is a primary school website that has produced a new toolkit of resources for schools and families, all focused on making sure the return to classrooms in the autumn is a mentally healthy one.
Resources to support families during the summer break
The DfE have published an updated range of links, resources and guidance to support with home learning, especially with reading and using libraries. See what you think…..
https://www.gov.uk/guidance/help-primary-school-children-continue-their-education-during-coronavirus-covid-19?utm_source=13cf98ac-e634-4ab1-b375-cbdfb625bd56&utm_medium=email&utm_campaign=govuk-notifications&utm_content=immediate#history
https://www.gov.uk/government/publications/10-top-tips-to-encourage-children-to-read
NSPCC news
NSPCC fight for every childhood and stand in solidarity with Black children, Black staff and volunteers, Black supporters and the Black community who've been affected by inequality, discrimination and racism. It's never OK and should never happen - check out
https://www.childline.org.uk/info-advice/bullying-abuse-safety/crime-law/racism-racial-bullying
Domestic abuse out of hours helpline
The Local Authority are supporting a new out of hours domestic abuse helpline that will enable people can get access to help and support at any time of day or night. The helpline number is 01793 610 610 This will complement the Splitz Support Service which currently runs through the working week from 8am to 5pm on 01225 775276.
Please join our school Instagram page manor_fields
This will be a safe space to share all things wonderful that you have been doing safe at home during this time. Please send a photo and caption that you'd like to share either directly to us on Instagram or email it to pippa.harris@manorfields.wilts.sch.uk
We look forward to seeing what you've been up to!
PiXL
Manor Fields is a PiXL school. Do ask if you would like to know more about the impact that is having on provision for children in Key Stage 2.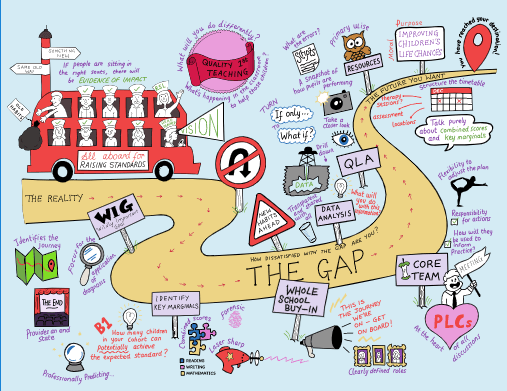 Manor Fields Data Autumn 2019
Please click here for details of our school's performance data for 2019.
Follow these links for the most recent OFSTED report;
Please click here for a direct link to the online application for Free School Meals.
Safeguarding Statement
At Manor Fields Primary School, the health, safety and well-being of every child is our top priority. We expect all staff, governors, volunteers and visitors to share this commitment to safeguarding our pupils.
We listen to our pupils and take seriously what they tell us. All school staff are trained in Child Protection and children are made aware that they can talk to any adult if they have any concerns. Staff are trained to look out for signs of abuse and they are required to report these to the Designated Safeguarding Lead (DSL).
The NSPCC have launched a new whistleblowing campaign so please visit our safeguarding pages in the About Us section for more information.
Did you know that O2 offer a free "Parental Control" service to help families to protect their children while they're online? They can enable you to restrict children's web access via their mobile to a limited number of sites which are suitable for children.
Great resources
PANTS: https://learning.nspcc.org.uk/research-resources/schools/pants-teaching/
ShareAware: https://learning.nspcc.org.uk/research-resources/schools/share-aware-teaching/
Making Sense of Relationships (For Yr 6 onwards): https://learning.nspcc.org.uk/research-resources/schools/making-sense-relationships/
Other information: https://learning.nspcc.org.uk/safeguarding-child-protection-schools/
For information on Wiltshire Local Offer click on link below:
Latest School Events
T/D Day - no children in school

01

Sep

2020

Term Starts for Years 1 to 6

02

Sep

2020