Welcome Message
On behalf of the governors, staff and pupils, we are delighted to introduce you to our school and this website aims to provide you with some insight into learning at Manor Fields.
We are committed to ensuring that every child is safe, healthy and happy and that they will have the confidence, skills and opportunities to contribute and achieve. Every child deserves the best possible start to their education and we foster an enthusiasm for learning that aims to provide a solid foundation for the rest of each child's school career and beyond.
At Manor Fields, our major strength is the highly skilled and dedicated team of professionals and volunteers who serve our school and its community. We aim to challenge and inspire through excellent provision in a superb learning environment.
Through our 'open door' policy, we make ourselves accessible to provide support and guidance. We believe that working in partnership with families is one of the most important determinants of the success of any child. Therefore, we strive to bring the two worlds of home and school together to form one whole learning experience with your child at the centre.
We are always delighted to receive visitors, so do take the time to come and see us. Choosing the right school for your child is one of the most important decisions you will make and we are happy to share the high quality of learning opportunities that characterise our school.
We look forward to welcoming you and your child to Manor Fields Primary School.
Ms Jo McMorrin
If your child is experiencing a high temperature, a new continuous cough or a loss/change to their sense of smell or taste, please keep them at home. Do call us if you want advice about testing.
06.01.2021 Learn Platform - We have now, hopefully, resolved the upload issue and your child should be able to upload their learning. If you have any further issues please email admin@manorfields.wilts.sch.uk
For full instructions on how to access the Learn platform please click here.
You should be able to find your child's login details in their reading log.
We are aware there are still issues with logging on, please bear with us and keep trying.
Thank you
Please look at the Remote Learning section under "Our Learning" and the Covid 19 section under "Parents & Carers" for information and support during the 2021 lockdown.
18.1.2021
Thank you for being so flexible in the face of such changeable demands. Apart from the calamitous nationwide crash of the learning platform on Monday, the week has progressed smoothly! We have received superb feedback and your appreciation of the website, and our wider offer, spurs on hard-working staff.
The number of children in school is far higher than anticipated. Over a third of our community attended on average this week and on one day, we nudged 40%: this this is very different from the low numbers of key worker children who attended during the first lockdown. We continue to do all that we can to support families to engage with remote learning and we continue to fervently urge those families who can keep their children at home to do so. The more we can do to reduce the opportunities for transmission in our precious community, the better.
Team Blue Peter have been in touch to remind families that you can subscribe to Blue Peter https://www.youtube.com/bluepeter It is completely free and the live programme is on CBBC at 5.00pm every Thursday, or on BBC iPlayer. Blue Peter is the longest running children's TV show in the world and the team are uploading videos that are suitable for 5-11 year olds. They have world record breaking challenges; arts and crafts; environmental videos; cooking and baking "how tos", inspirational films; gaming; celebrity appearances; dance routines; and music performances. The programme also features ways of getting a Blue Peter badge, behind the scenes footage and extra content about the incredible presenters Adam, Lindsey, Mwaksy, Richie and Henry the Blue Peter dog.
Please stay safe, well and hopeful. Every single member of our community is borne in mind and we long for a time when we can be reunited.
Newsletter 8 - School closures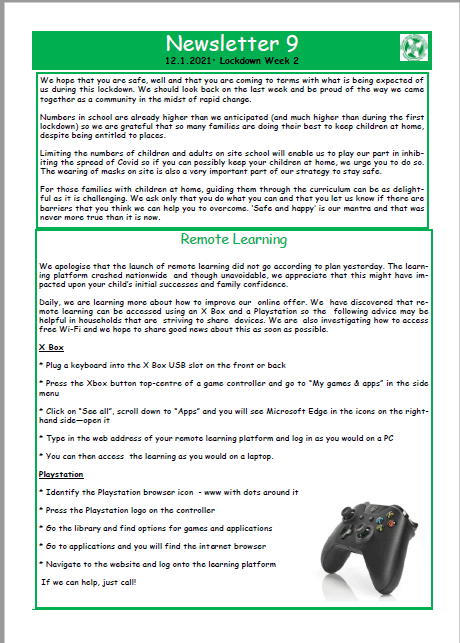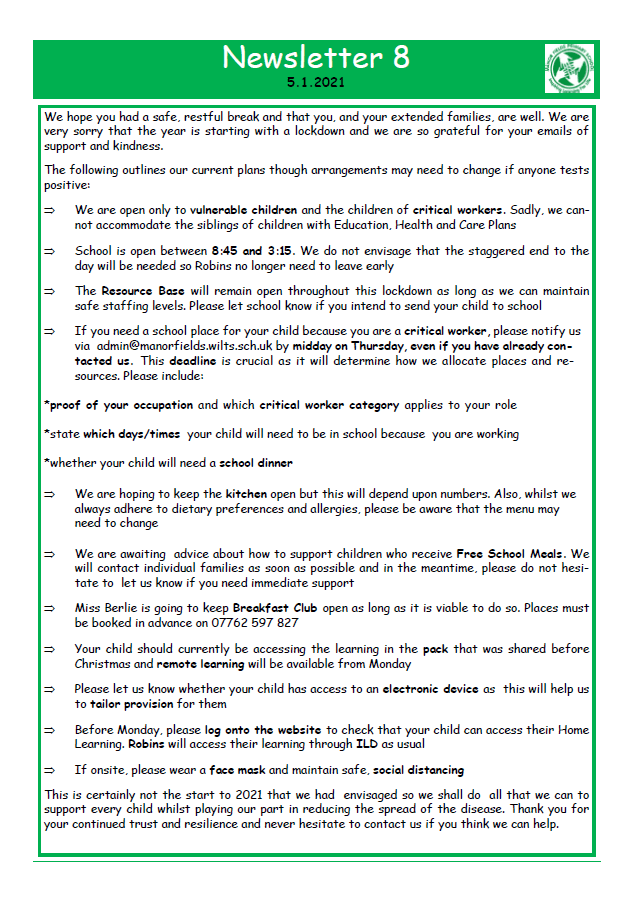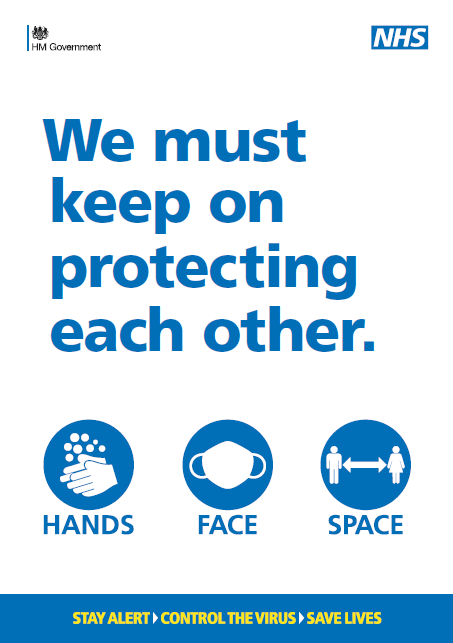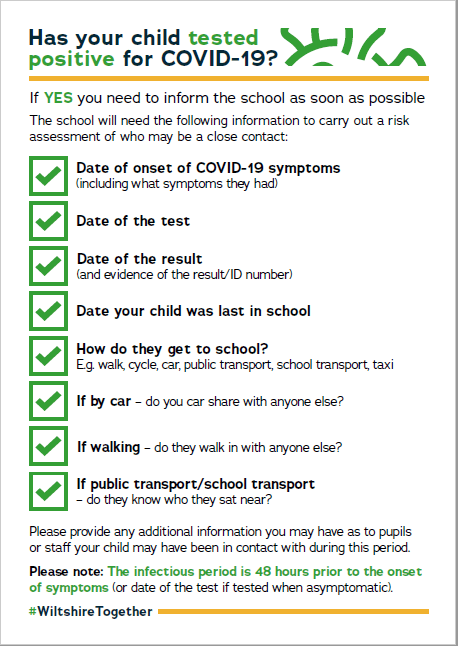 Latest School Events
Term Ends

12

Feb

2021