If you need any information on this website translated, please contact us. - আপনার যদি এই ওয়েবসাইটের কোনো তথ্যের অনুবাদ প্রয়োজন হয়, আমাদের সাথে যোগাযোগ করুন। - Proszę pytać, jeśli chciałbys, aby coś zostało na tej stronie przetłumaczone. - Burada tercuman lazimsa, lutfen bize bildirin - Если вы хотели бы что-нибудь на этом сайте переводе, пожалуйста, свяжитесь с нами - Nếu bạn muốn chúng tôi dịch bất cứ điều gì trên trang web này, xin vui lòng liên hệ với chúng tôi.
16.9.2019
It has been lovely to see the new children, families and staff settling into school life at Manor Fields so quickly and happily. Our Reception children stayed for lunch every day last week and they heartily enjoyed their first taste of school dinners! This week, they will attend full-time and we are excited to watch them become increasingly-confident members of our community.
Many families were able to attend last week's 'Meet the Teachers' event and the new Manor Fields Bankers got off to a great start on Friday. There was also a well-attended meeting for volunteers - we are very grateful that so many members of the community are willing to enrich the curriculum. Friday ended with a scrumdiddlyumptious, Dahl-inspired doughnut sale that raised precious money for the school. The tasty treats sold out in minutes!
Next week, the children will elect its school councillors and House Captains: it is heartening to see true democracy and respect in action. We will also acknowledge "Jeans for Genes" on Friday and children are invited to wear denim to school to show support for this worthy cause.
Lastly, we were so proud of the children's academic achievements in the summer's tests: click on the hyper link below to access our accountability data.
School Visits - Reception Year 2020
If you are considering our school for when your child starts school in September 2020 we would love to meet you and show you around our school. Please call on 01722 322832 or email admin@manorfields.wilts.sch.uk to arrange a visit.
Thank you.
Flu Vaccination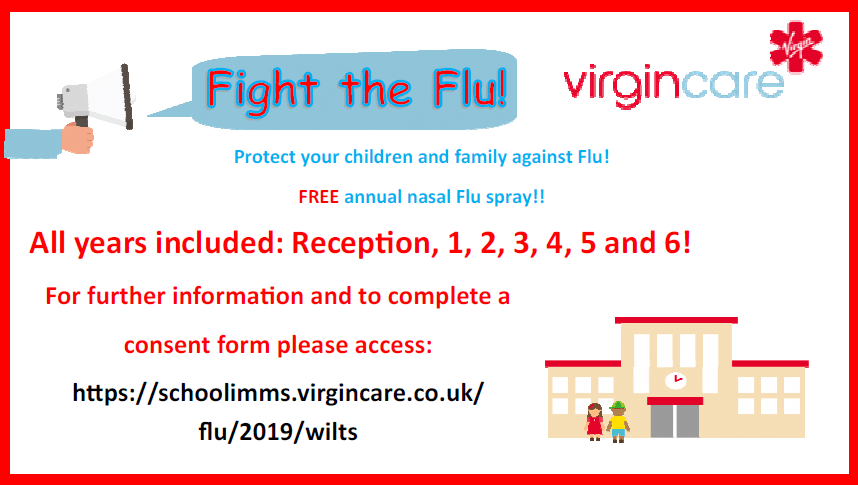 Beat The Street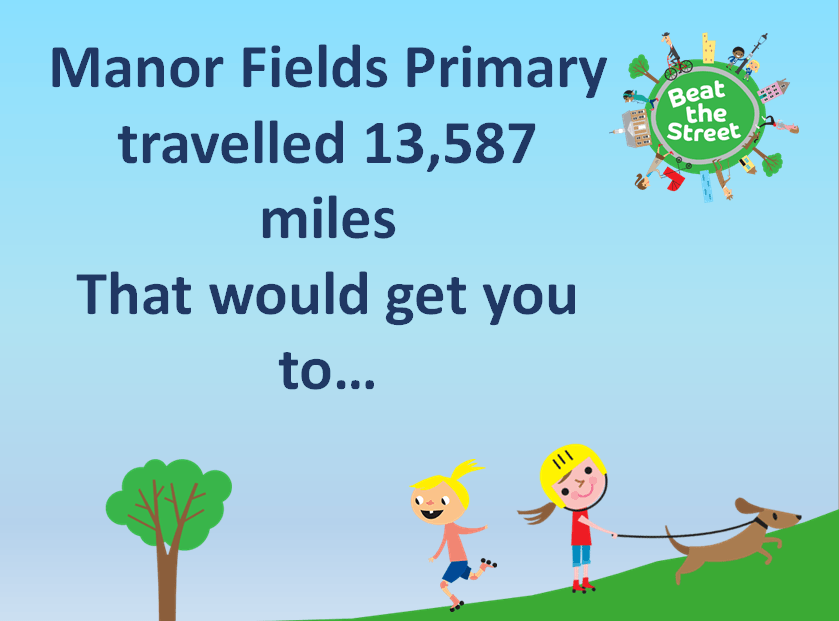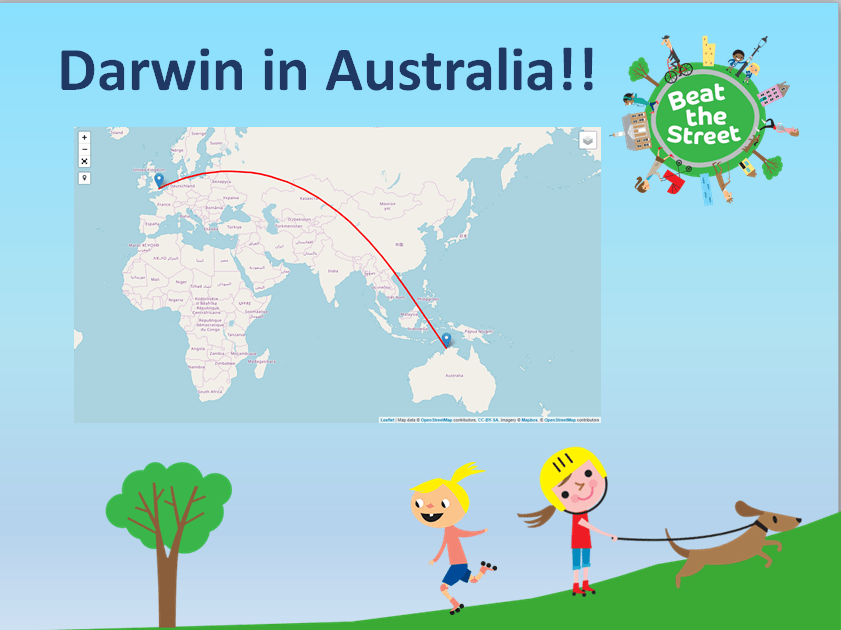 Manor Fields Data Autumn 2019
Please click here for details of our school's performance data for 2019.
Manor Fields Data Autumn 2018
Please click here for the details of our school's performance data for 2018.
Please click here for a direct link to the online application for Free School Meals.
The NSPCC have launched a new whistleblowing campaign so please visit our safeguarding pages in the About Us section for more information.
Did you know that O2 offer a free "Parental Control" service to help families to protect their children while they're online? They can enable you to restrict children's web access via their mobile to a limited number of sites which are suitable for children.
Great resources
PANTS: https://learning.nspcc.org.uk/research-resources/schools/pants-teaching/
ShareAware: https://learning.nspcc.org.uk/research-resources/schools/share-aware-teaching/
Making Sense of Relationships (For Yr 6 onwards): https://learning.nspcc.org.uk/research-resources/schools/making-sense-relationships/
Other information: https://learning.nspcc.org.uk/safeguarding-child-protection-schools/
For information on Wiltshire Local Offer click on link below:
Latest School Events
Clubs Start this week

23

Sep

2019

3:15 pm - 4:15 pm

Macmillan Coffee Morning

27

Sep

2019

9:15 am - 11:15 am

HSA PJ Party

27

Sep

2019

6:00 pm - 7:00 pm

Come and Read

30

Sep

2019

2:50 pm - 3:15 pm

Harvest Festival

04

Oct

2019

9:15 am - 10:15 am