If you need any information on this website translated, please contact us. - আপনার যদি এই ওয়েবসাইটের কোনো তথ্যের অনুবাদ প্রয়োজন হয়, আমাদের সাথে যোগাযোগ করুন। - Proszę pytać, jeśli chciałbys, aby coś zostało na tej stronie przetłumaczone. - Burada tercuman lazimsa, lutfen bize bildirin - Если вы хотели бы что-нибудь на этом сайте переводе, пожалуйста, свяжитесь с нами - Nếu bạn muốn chúng tôi dịch bất cứ điều gì trên trang web này, xin vui lòng liên hệ với chúng tôi.
Manor Fields will be closed from Monday 25th May until Tuesday 2nd June when it will re-open to the children of key workers unless the 5 government tests are met. If the tests are met, children in Years R, 1 and 6 are invited to attend.
The school office is open from 8.45 to 3.15pm every day on 01722 322832. If you need to speak to someone urgently outside of those hours, please call either 07523 163788 or 07523 163797. Thank you.
27.5.2020: Manor Fields Frequently Asked Questions
Thank you all for your questions about what school life might be like if you choose to send your child back to school when we re-open. The following advice is accurate today though this may need to change due to government advice, an increase in reported cases, staffing shortages and increasing pupil numbers.
Can I change mind about sending my child to school or withdrawing them? Yes
What shall I do with my other children as I cannot leave them at home? Wherever possible, younger children should be in buggies or slings. Older siblings must be encouraged to stay at a parent's or carer's side for the whole of the time that you are on site
Does my child need a PE kit? No
How big will groups be? Groups will be no bigger than 15
Will playtimes be staggered? As we have a very large site with plenty of shade, we are not anticipating having to stagger breaks initially though this may need to change if pupil numbers increase
Can my child play with whoever they like? Children can only play with other children from their group
Can my child wear a face mask? Yes although wearing a face mask in schools is not recommended
Where will my child eat their packed lunch? Whenever possible, children will eat outside in their groups. If it is raining, they will eat in their rooms
What will happen if my child needs First Aid? The vast majority of Manor Fields staff are First Aiders. If lower staff levels mean lower first aid cover than usual is available, we will seek to mitigate the likelihood of accidents and injuries by closer supervision or restricting some activities. The application of First Aid may require the use of Personal Protective Equipment (PPE). Disposable gloves, fluid repellent surgical mask and a plastic apron are recommended and all are available on site. The use of eye protection will be risk assessed where there is an anticipated risk of contamination with splashes, droplets of blood or body fluids. Good hygiene practices will be observed and hands will be washed thoroughly before putting on and after removing PPE. We will dispose of any clinical waste by following the following protocols, wiltshire.gov.uk/hazardousclinical-waste
Does my child need to wear uniform? Yes please, all named. If your child has grown out of (lost!) any items, please do not feel the need to replace them
Will they be asked to wash their hands before drinking and eating? How will snack time work? Hand washing is already a regular part of our Covid school day and school is well-equipped accordingly. Hands will be washed before meals and snack times will happen during breaks as usual. Children will only be allowed to handle their own bottles, snacks and lunches and they will be asked to wash hands regularly
Should pack lunches be in disposable bags? Can they bring plastic water bottles? For eco-reasons, it would be helpful if lunches and drinks could be brought in washable containers
What happens if more year groups are brought back? The availability of staff and the number of children will determine how we proceed. Plans will need to change if pupil numbers exceed our physical and staff capacity
If the weather continues to be sunny, how should I protect my child? Children will need named sun hats and named sun cream. We would encourage the use of a long-lasting cream that can be applied before they leave home in the morning
My children are in different year groups so when should I drop off and pick up? Children will start at the earliest time available to them and finish at the same time. There is no need to stagger drop off and collection times within families.
22.05.2020 - Please click here to read the letter the school has received from the Leader of Wiltshire Council Philip Whitehead regarding the re-opening of schools.
Domestic abuse out of hours helpline
The Local Authority are supporting a new out of hours domestic abuse helpline that will enable people can get access to help and support at any time of day or night. The helpline number is 01793 610 610 This will complement the Splitz Support Service which currently runs through the working week from 8am to 5pm on 01225 775276.
Message from Julie Puzdrowski - The Triple P team have provided some guidance which can be accessed on my Family Link Partner page under parents and carers. Don not hesitate to contact me if you need any help at all. Thank you.
Message from the Chair of Governors
I hope this message finds all the Manor Fields families keeping safe and well.
Although the governors aren't physically in the building, Ms McMorrin keeps us up to date. We are so proud of all the staff who are trying their very best to come up with creative ideas to help you with home learning. Your response in return has been amazing and I know you are feeding back to staff in many different ways. All the staff really appreciate hearing about the amazing activities you are undertaking with your children. Remember if you need help or advice, school staff will always be there to help. Working in partnership in these unprecedented times is truly the best way forward.
Jan Paterson, Chair of Governors
Please join our school Instagram page manor_fields
This will be a safe space to share all things wonderful that you have been doing safe at home during this time. Please send a photo and caption that you'd like to share either directly to us on Instagram or email it to pippa.harris@manorfields.wilts.sch.uk
We look forward to seeing what you've been up to!
Dear Manor Fields children,
There have been big changes in your lives because of coronavirus so this attachment is going to answer your questions about coronavirus, tell you how to stay safe and protect other people and help you make the best of your time at home. We miss you all very, very much and hope that you and your family are safe and well.
Useful Links following school closures.
Looking after yourself. - This link provides helpful information on looking after yourself and your children, it includes resources for children , helplines, suggestions for activities and much more.
Please look at learning links on the Our Learning tab for more information including ELSA resources to assist with your's and your child's well-being during this time.
PiXL
Manor Fields is a PiXL school. Do ask if you would like to know more about the impact that is having on provision for children in Key Stage 2.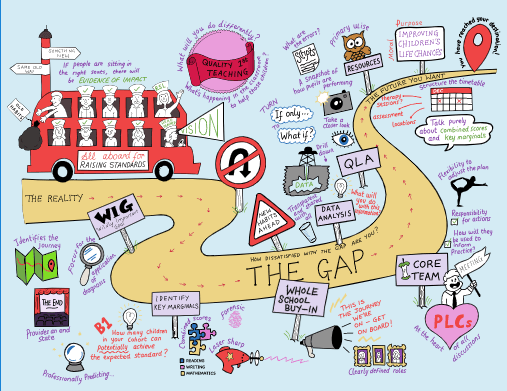 Manor Fields Data Autumn 2019
Please click here for details of our school's performance data for 2019.
Manor Fields Data Autumn 2018
Please click here for the details of our school's performance data for 2018.
Please click here for a direct link to the online application for Free School Meals.
Safeguarding Statement
At Manor Fields Primary School, the health, safety and well-being of every child is our top priority. We expect all staff, governors, volunteers and visitors to share this commitment to safeguarding our pupils.
We listen to our pupils and take seriously what they tell us. All school staff are trained in Child Protection and children are made aware that they can talk to any adult if they have any concerns. Staff are trained to look out for signs of abuse and they are required to report these to the Designated Safeguarding Lead (DSL).
The NSPCC have launched a new whistleblowing campaign so please visit our safeguarding pages in the About Us section for more information.
Did you know that O2 offer a free "Parental Control" service to help families to protect their children while they're online? They can enable you to restrict children's web access via their mobile to a limited number of sites which are suitable for children.
Great resources
PANTS: https://learning.nspcc.org.uk/research-resources/schools/pants-teaching/
ShareAware: https://learning.nspcc.org.uk/research-resources/schools/share-aware-teaching/
Making Sense of Relationships (For Yr 6 onwards): https://learning.nspcc.org.uk/research-resources/schools/making-sense-relationships/
Other information: https://learning.nspcc.org.uk/safeguarding-child-protection-schools/
For information on Wiltshire Local Offer click on link below:
Latest School Events
POSTPONED - Year 6 Residential Trip to The Pinkery Exmoor

01

Jun

2020

9:00 am - 05 jun, 3:00 pm

SCHOOL IS CLOSED

01

Jun

2020

Term 6 Starts

02

Jun

2020

8:30 am - 8:45 am