Please visit our Internet Safety page to find lots of useful links and information.
Welcome Message
On behalf of the governors, staff and pupils, we are delighted to introduce you to our school and this website aims to provide you with some insight into learning at Manor Fields.
We are committed to ensuring that every child is safe, healthy and happy and that they will have the confidence, skills and opportunities to contribute and achieve. Every child deserves the best possible start to their education and we foster an enthusiasm for learning that aims to provide a solid foundation for the rest of each child's school career and beyond.
At Manor Fields, our strength is the skilled and dedicated team of professionals and volunteers who serve our school and its community. We aim to challenge and inspire through excellent provision in a superb learning environment.
Through our 'open door' policy, we make ourselves accessible to provide support and guidance. We believe that working in partnership with families is one of the most important determinants of the success of any child. Therefore, we strive to bring the two worlds of home and school together to form one whole learning experience with your child at the centre.
We are always delighted to receive visitors, so do take the time to come and see us. Choosing the right school for your child is one of the most important decisions you will make and we are happy to share the high quality of learning opportunities that characterise our school.
We look forward to welcoming you and your child to Manor Fields Primary School.
Ms Jo McMorrin
27.11.2023
Last week was as happy and as busy as you might imagine. A significant number of families enjoyed 'looking @ learning' with their children and the trip to the Rocketship Book Shop was a huge success. The Manor Fields Bank ceased trading yesterday so that its 34 regular savers could withdraw their money in time for the fayre.
We thank the whole community for its tremendous support of Saturday's Christmas Fayre. An utterly amazing £2581 was collected on the day and just as importantly, it was wonderful to be together to enjoy seasonal fun and tasty treats. Our new Chairs, Mrs Smith and Mrs Parker; our new Secretary, Mrs Dobson; and our experienced Treasurer, Mr Parker, did a truly wonderful job of coordinating an army of staff and volunteers. We must also thank the many individuals and local business who donated such wonderful prizes.
Next week is busy with a Boccia tournament, a trip to the Cathedral and House Captain elections. What a great way to end a busy, safe and productive month.
In addition to our news, there are 3 noteworthy issues for our community's consideration:
Wiltshire Council is currently consulting on the proposed admissions criteria and admission arrangements for its Community & Voluntary Controlled Schools for the 2025/26 academic year. It is also consulting on the proposed schemes for co-ordination of admissions to all maintained schools and academies for the 2025/26 academic year.The consultation starts on Friday 17 November 2023 and it ends on Friday 12 January 2024 and the documents can be accessed by clicking on the link below.
www.wiltshire.gov.uk/schools-learning-admissions-consultation
To respond to this consultation please send your comments by email to admissions@wiltshire.gov.uk or you can write to:
School Admissions Team, Wiltshire Council, Bythesea Road, Trowbridge, Wiltshire BA14 8JN
Information about the Christmas FUEL project will be shared this week. It is a free holiday activity and food project that offers participants the opportunity to take part in a range of fun activities. The FUEL programme a bespoke provision for school aged children from reception to year 11 who receive benefit related free school meals. Benefits-related free school meals (FSM) are available to pupils if their parents/carers are in receipt of one of the qualifying benefits, and have a claim verified by their school or local authority. The FUEL programme is also available to children that meet any of the below:
Children that are refugees
Children that are currently in the care system
Children that are referred into the programme by a professional service (eg. Local authority, schools, social service)
The Children's Commissioner for England has a statutory duty to protect and promote the views and interests of children. The Big Ambition provides an opportunity for the children of England to tell political decision makers what is important to them ahead of the General Election. Children or parents/carers can complete the survey here: childrenscommissioner.gov.uk/thebigambition. Further resources are available on our website

.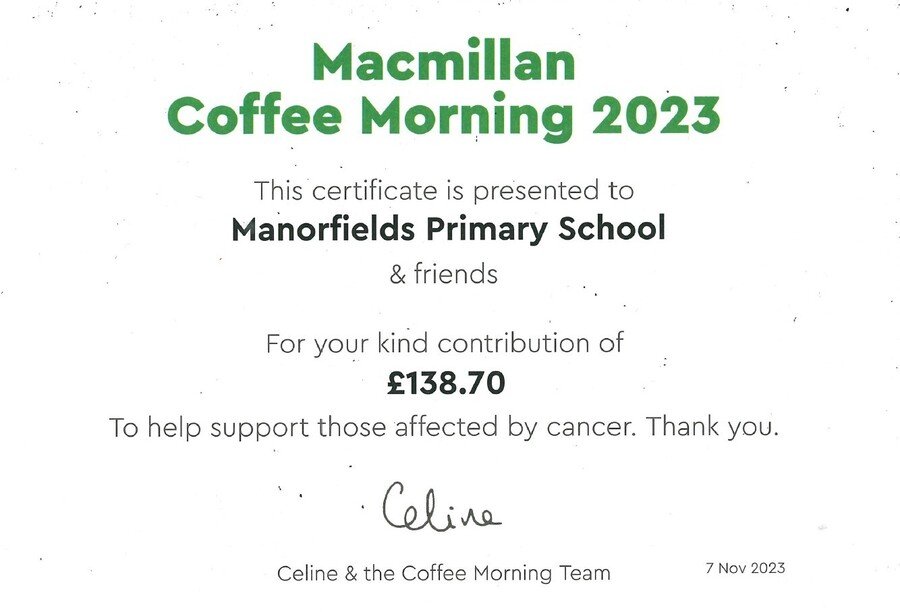 There is a superb display of the children's artwork at Five Rivers Leisure Centre and we hope that our families will be able to view these works of art. We must thank Mrs Fisher and Mrs Davis for framing, and organising, the pieces so diligently and thoughtfully.
Wiltshire Affordable Schools' Strategy.
The principles of 'affordable schooling' are as follows and at Manor Fields, we strive to adhere to this roadmap to inclusivity:
Cost of living can affect us all. We may all experience life changing events at some point in our lives

Schools are at the centre of communities - they can make a difference

Every day in every interaction, however small, there may be an opportunity to bring about positive change for children

Diversity is the one thing we all have in common: we are better together than we are by ourselves.
At Manor Fields, we understand that the cost of supporting children through school can put pressure on household budgets so please follow this link for handy support and advice - click here
The Salisbury Area Board has produced the attached leaflet in partnership with the city council, agencies and organisations in Salisbury to help with the cost of living crisis. - click here
Attendance
Working together to improve school attendance: follow this link for an extremely helpful guide….. click here
Ofsted 2023 - 09.03.2023
Dear parents and carers,
We are delighted to share the outcome of our recent Ofsted Inspection. Manor Fields remains a 'good' school and we are pleased that the inspectors were able to witness the many strengths of our school. They noted that our school is a "happy place where everyone is welcome"; that "pupils behave well in lessons and at social times"; and they "gain a strong understanding of right and wrong".
The team acknowledged that "leaders know the school's strengths". "The curriculum identifies precisely the knowledge that pupils should learn across all subjects" and "pupils learn a lot". We are proud of our inclusive school so it is important that the focus upon equality and diversity was recognised. It enables our pupils to be "good citizens" who can "show care and empathy for others".
It is significant that every parent who responded to Parent View would recommend the school to another parent. Staff and governors were very grateful for your support throughout the inspection: the good wishes and kindness of the community were generous and much welcomed.
We shall continue to strive to be the best school that we can be so the inspectors' suggested improvements will be embedded in future plans.
Jan Paterson.
Chair of Governors
To read the full report - click here
Newsletter 4- 30.1123 is now available in the Parents & Carers section
Please look at our Parents and Carers Page, What's On In Our Community for some great links from the BBC with Five tips on how to handle the after-school 'meltdown' or 'restraint collapse'.
For the school's response to "Everyone's Invited" campaign, please go to the Key Information tab and the Safeguarding and Child Protection page. Thank you
Wiltshire's Wellbeing Hub providing support to those who need it

The Wiltshire Wellbeing Hub is available to anyone who is struggling during this difficult time – and will now be available on Saturdays.
The hub can help and provide support to those who perhaps don't have a network around them, and also signpost them to where additional help is available in their local area. Hundreds of community groups, run by volunteers, are still set up across the county, providing invaluable assistance to those who need it.
Internet Safety - Anonymous Online Safety Report
Sharing things that upset us is not always an easy thing to do. SWGFL Whisper is designed to act and another way you can tell a responsible adult at school about any issues you or others may be having. This may include you or someone else feeling uncomfortable about something online, if you feel that somebody at school is at risk or if you have a problem that you need to talk to someone about. Simply click on the link below or text MAN3 + your message to 07860 012584.
Latest School Events
Clubs End

01

Dec

2023
Infant Nativity - Robins, Magpies, Woodpeckers & Kingfishers 1 - times tbc

04

Dec

2023
Christmas Dinner

08

Dec

2023

12:00 pm - 1:30 pm
Save the Children Christmas Jumper Day

08

Dec

2023
Mufti for winning House

11

Dec

2023