If you need any information on this website translated, please contact us. - আপনার যদি এই ওয়েবসাইটের কোনো তথ্যের অনুবাদ প্রয়োজন হয়, আমাদের সাথে যোগাযোগ করুন। - Proszę pytać, jeśli chciałbys, aby coś zostało na tej stronie przetłumaczone. - Burada tercuman lazimsa, lutfen bize bildirin - Если вы хотели бы что-нибудь на этом сайте переводе, пожалуйста, свяжитесь с нами - Nếu bạn muốn chúng tôi dịch bất cứ điều gì trên trang web này, xin vui lòng liên hệ với chúng tôi.
School is open to Years R, 1, 6 and key workers' children.
13.7.2020
We are delighted to be preparing to re-open to all children in September. Our expensive Risk Assessment will be sent to the LA for approval so that in Thursday's newsletter, we will be able to outline those basic things that families will need to know in order get the autumn term off to a safe, happy and confident start.
Following her Maternity Leave, Mrs Castleman will return to Manor Fields on Wednesday. Next year, she will teach our new Herons and Woodpeckers so some children will have an opportunity to meet her before the year ends,
Lastly, nothing bring joy like a good book so do look out for the events at our local libraries.
.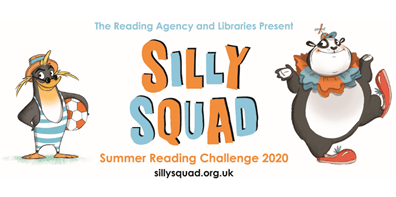 The challenge, organised nationally by The Reading Agency, is being carried out digitally this year with children being encouraged to join the 'Silly Squad' - a colourful array of cartoon animals. An online platform has been created so families can sign-up safely, create a personal profile, set their own reading goals, view book recommendations and access guides to e-learning.
There will also be a forum to chat to friends, play games, download and print activities, as well as family activities with rewards and unlockable content to keep children and families engaged throughout the summer months. The platform is FREE for children and families to use. Later in the summer, Wiltshire Council will set their own fun reading challenges linked to the campaign. For more information, and to get involved, please visit the Summer Reading Challenge website.
Visit Wiltshire Council's eBooks, eAudio and eMagazines page, which has an extensive list of e-reading materials
Domestic abuse out of hours helpline
The Local Authority are supporting a new out of hours domestic abuse helpline that will enable people can get access to help and support at any time of day or night. The helpline number is 01793 610 610 This will complement the Splitz Support Service which currently runs through the working week from 8am to 5pm on 01225 775276.
Message from Julie Puzdrowski - The Triple P team have provided some guidance which can be accessed on my Family Link Partner page under parents and carers. Don not hesitate to contact me if you need any help at all. Thank you.
Message from the Chair of Governors
I hope this message finds all the Manor Fields families keeping safe and well.
Although the governors aren't physically in the building, Ms McMorrin keeps us up to date. We are so proud of all the staff who are trying their very best to come up with creative ideas to help you with home learning. Your response in return has been amazing and I know you are feeding back to staff in many different ways. All the staff really appreciate hearing about the amazing activities you are undertaking with your children. Remember if you need help or advice, school staff will always be there to help. Working in partnership in these unprecedented times is truly the best way forward.
Jan Paterson, Chair of Governors
Please join our school Instagram page manor_fields
This will be a safe space to share all things wonderful that you have been doing safe at home during this time. Please send a photo and caption that you'd like to share either directly to us on Instagram or email it to pippa.harris@manorfields.wilts.sch.uk
We look forward to seeing what you've been up to!
Useful Links following school closures.
Looking after yourself. - This link provides helpful information on looking after yourself and your children, it includes resources for children , helplines, suggestions for activities and much more.
Please look at learning links on the Our Learning tab for more information including ELSA resources to assist with your's and your child's well-being during this time.
PiXL
Manor Fields is a PiXL school. Do ask if you would like to know more about the impact that is having on provision for children in Key Stage 2.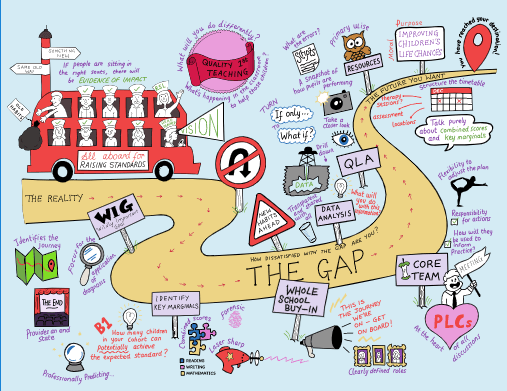 Manor Fields Data Autumn 2019
Please click here for details of our school's performance data for 2019.
Follow these links for the most recent OFSTED report;
Please click here for a direct link to the online application for Free School Meals.
Safeguarding Statement
At Manor Fields Primary School, the health, safety and well-being of every child is our top priority. We expect all staff, governors, volunteers and visitors to share this commitment to safeguarding our pupils.
We listen to our pupils and take seriously what they tell us. All school staff are trained in Child Protection and children are made aware that they can talk to any adult if they have any concerns. Staff are trained to look out for signs of abuse and they are required to report these to the Designated Safeguarding Lead (DSL).
The NSPCC have launched a new whistleblowing campaign so please visit our safeguarding pages in the About Us section for more information.
Did you know that O2 offer a free "Parental Control" service to help families to protect their children while they're online? They can enable you to restrict children's web access via their mobile to a limited number of sites which are suitable for children.
Great resources
PANTS: https://learning.nspcc.org.uk/research-resources/schools/pants-teaching/
ShareAware: https://learning.nspcc.org.uk/research-resources/schools/share-aware-teaching/
Making Sense of Relationships (For Yr 6 onwards): https://learning.nspcc.org.uk/research-resources/schools/making-sense-relationships/
Other information: https://learning.nspcc.org.uk/safeguarding-child-protection-schools/
For information on Wiltshire Local Offer click on link below:
Latest School Events
Year 6 Leavers' assembly and Term Ends

21

Jul

2020

School Closed T/D Day

22

Jul

2020