Welcome Message
On behalf of the governors, staff and pupils, we are delighted to introduce you to our school and this website aims to provide you with some insight into learning at Manor Fields.
We are committed to ensuring that every child is safe, healthy and happy and that they will have the confidence, skills and opportunities to contribute and achieve. Every child deserves the best possible start to their education and we foster an enthusiasm for learning that aims to provide a solid foundation for the rest of each child's school career and beyond.
At Manor Fields, our major strength is the highly skilled and dedicated team of professionals and volunteers who serve our school and its community. We aim to challenge and inspire through excellent provision in a superb learning environment.
Through our 'open door' policy, we make ourselves accessible to provide support and guidance. We believe that working in partnership with families is one of the most important determinants of the success of any child. Therefore, we strive to bring the two worlds of home and school together to form one whole learning experience with your child at the centre.
We are always delighted to receive visitors, so do take the time to come and see us. Choosing the right school for your child is one of the most important decisions you will make and we are happy to share the high quality of learning opportunities that characterise our school.
We look forward to welcoming you and your child to Manor Fields Primary School.
Ms Jo McMorrin
If your child is experiencing a high temperature, a new continuous cough or a loss/change to their sense of smell or taste, please keep them at home. Do call us if you want advice about testing.
6.12.2021
Thank you for your ongoing support of our revised Covid-reduction measures. There were 15 positive cases on Friday with more children waiting for results. We are in regular contact with Public Health and we intend to continue with the enhanced preventative actions until this trend stops.
Thank you for your supportive response to the changes to the seasonal plans for the last fortnight of term. We have received lovely feedback and your kindness and understanding are priceless as we try to navigate our way through these uncertain times. The most important thing, as always, is securing the safety and happiness of the children and we want every family to enjoy the coming break in good health.
We must thank Kate Milton and the HSA for providing all the elements needed for the Children's Christmas Fayre on Friday. As if by magic, boxes groaning with seasonal treats, fun and games arrived in every classroom and the children had a truly fantastic time. Your generous donations make these events possible and we are truly grateful for your support.
Finally, this time of year of year is typically very busy as we enjoy welcoming prospective families to Manor Fields. We are very sorry that so many tours have had to be cancelled as a result of the Covid outbreak and we can only hope that there will be an opportunity in the future to welcome visitors to our lovely school.
For the school's response to "Everyone's Invited" campaign, please go to the Key Information tab and the Safeguarding and Child Protection page. Thank you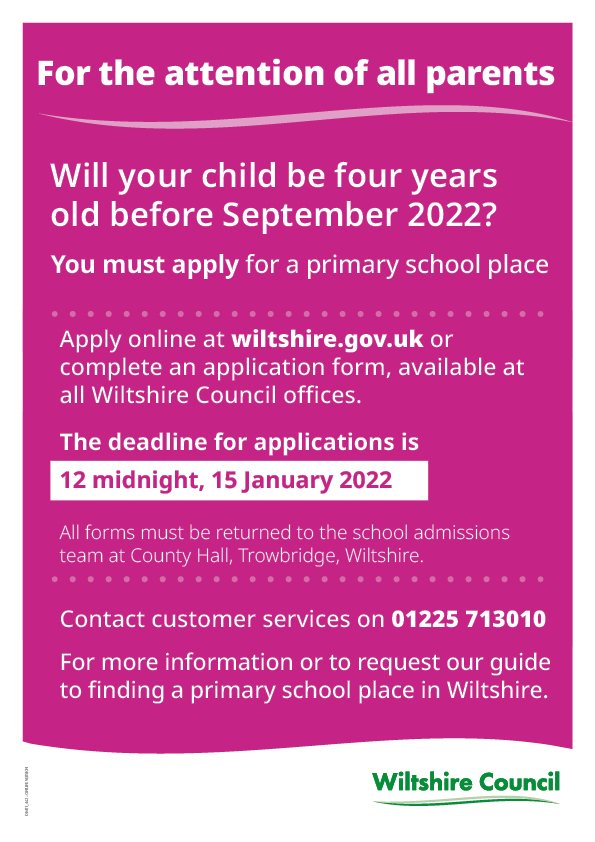 PLEASE CLICK HERE FOR INSTRUCTIONS ON HOW TO LOGIN TO THE LEARN PLATFORM
Flu Vaccination information - Please see the attached letter we have received from Virgin Care, immunisations will take place on 18.11.21 at Manor Fields. These vaccinations have been postponed until January. For further information please click here.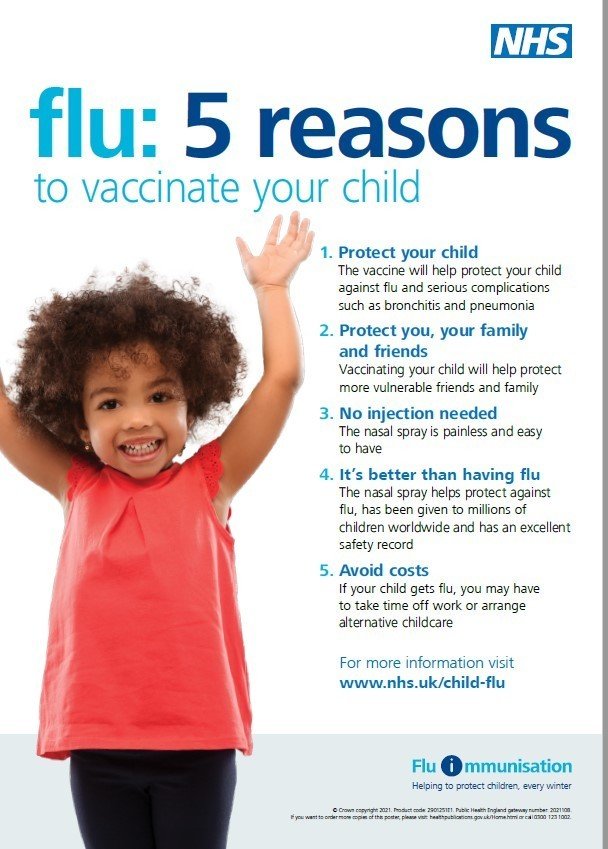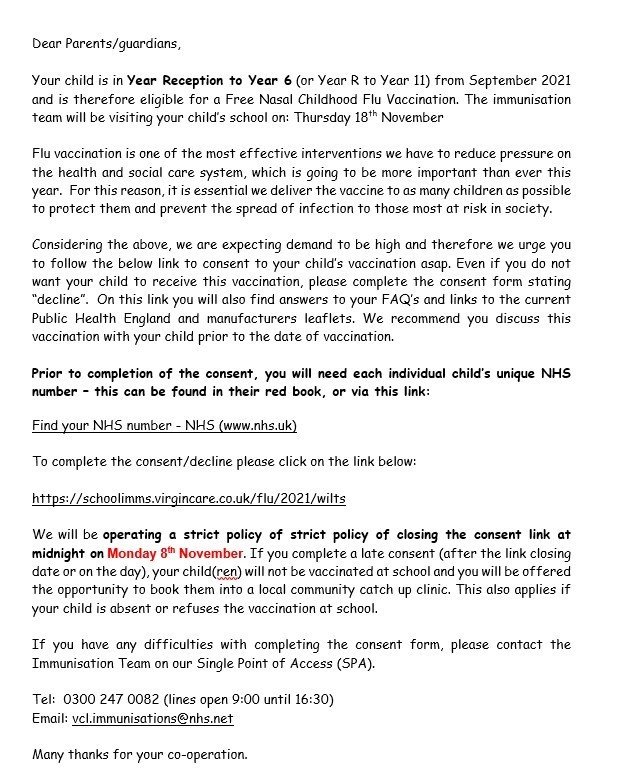 Wiltshire's Wellbeing Hub providing support to those who need it

The Wiltshire Wellbeing Hub is available to anyone who is struggling during this difficult time – and will now be available on Saturdays.
The hub can help and provide support to those who perhaps don't have a network around them, and also signpost them to where additional help is available in their local area. Hundreds of community groups, run by volunteers, are still set up across the county, providing invaluable assistance to those who need it.
Internet Safety - Anonymous Online Safety Report
Sharing things that upset us is not always an easy thing to do. SWGFL Whisper is designed to act and another way you can tell a responsible adult at school about any issues you or others may be having. This may include you or someone else feeling uncomfortable about something online, if you feel that somebody at school is at risk or if you have a problem that you need to talk to someone about. Simply click on the link below or text MAN3 + your message to 07860 012584.
Latest School Events
CANCELLED - City Hall - Choir event

06

Dec

2021

6:00 pm - 7:00 pm
Songs around the Christmas Tree to be made available online - Details to follow

07

Dec

2021

12:00 am - 09 dec, 1:00 am
Christmas Dinner and Christmas Jumper Day - Wear festive non uniform for a donation to Save the Children

10

Dec

2021
Whole School Playhouse Visit - Panto time ! CANCELLED

15

Dec

2021

10:00 am - 12:30 pm
Christmas Parties - wear party clothes for a day of fun

17

Dec

2021