Magpies
Magpies have had a brilliant start to the school year!
In English, we have been learning the story of 'The Little Red Hen'. The class did a fantastic job of learning the text using actions. After this, every child had the chance to modify the text to make it their own. We are now learning how to match rhyming pairs; the class have been writing their own poems.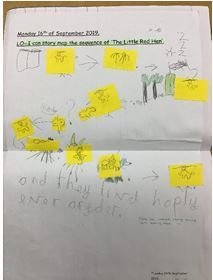 Story map from the Little Red Hen.
In Maths, we have been exploring a range of ways to make number bonds to 10. We have enjoyed using peg boards, cubes, ten frames and the part whole model to represent what our number bonds look like.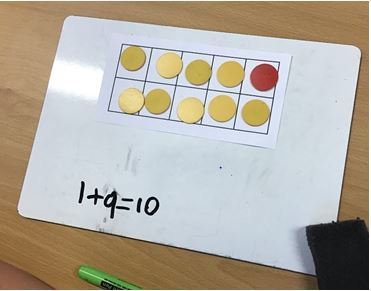 In Science, we have been learning about the seasons. We have completed an Autumn observation where we collected signs of Autumn and we drew a tree. We have also been learning how the weather changes as we go through the Seasons.
Please click here for the Autumn 2018 Curriculum map