Kingfishers
School Nurse Information - Click here for full details of the School nurse services.
Please click here for our Autumn 2018 curriculum map.
Please click here for our Spring 2019 curriculum map.
January 2019
Exciting things have been happening in Kingfisher 1 with the arrival of a new role play resource. It's a multi-panelled playhouse enabling us to provide an ever changing role play area. It comes with a range of panels and connectors so we are able to move them to make different scenes for the children to explore. It has been a big hit so far and the children have already come up with a range of scenarios they would like to explore with it – including a vets, a bus station and a library.
Role play is a vital part of our development so that the children can explore emotions, develop social skills and extend play skills. We are also able to extend our maths skills and writing skills within a play environment.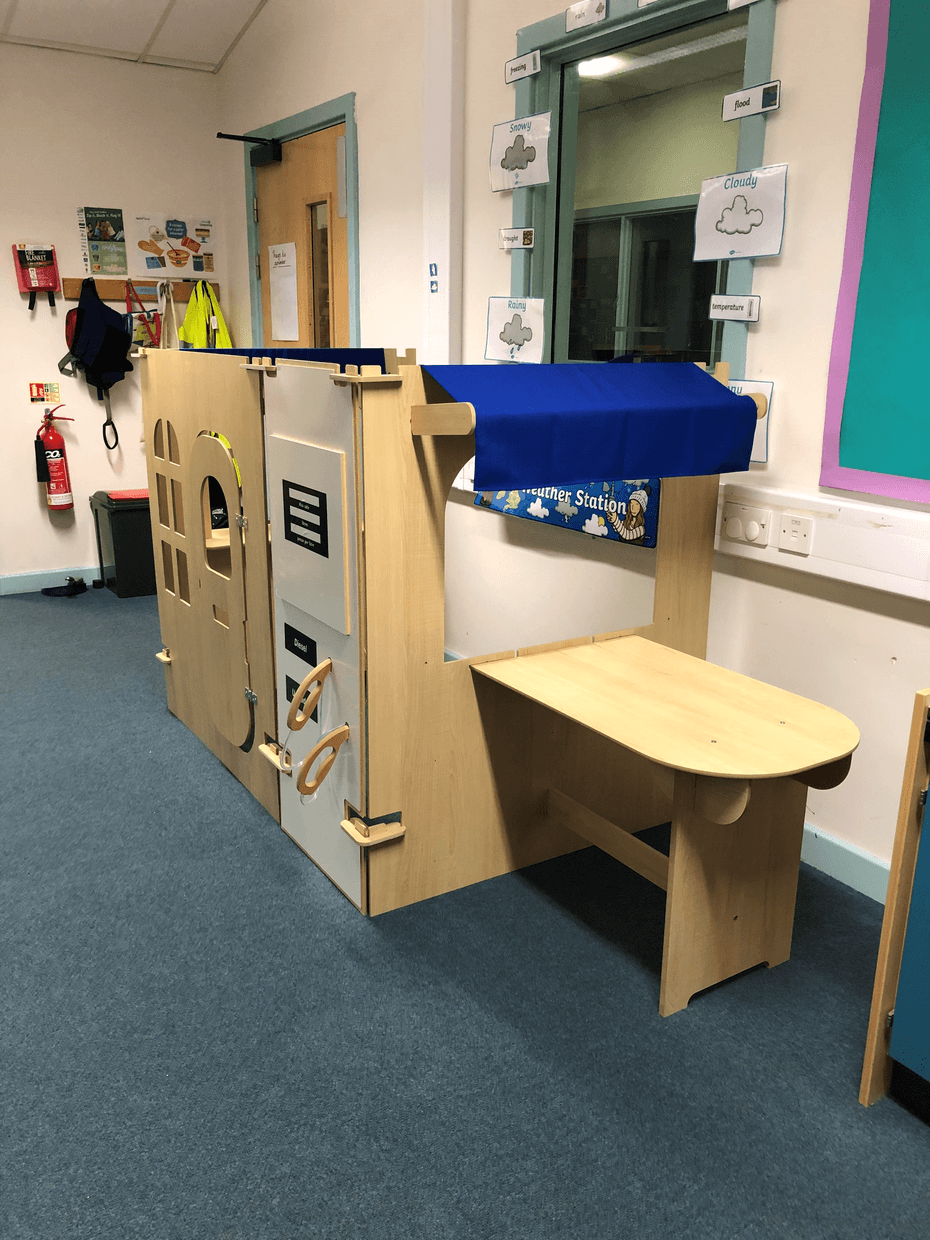 Kingfisher 1 – Mrs Harris (Teacher) Mrs Hillier, Miss Dyke, Mrs Lawon (TAs)
Kingfisher 2 – Mrs Pollard (Teacher) Mrs Hughes and Mrs Monday (TAs)
All children will be in their respective Kingfisher class for the morning focusing on their phonics, reading, writing, speaking and listening and maths skills. The children will be supported by different adults during this time to ensure they access the curriculum at an appropriate level and to develop their independence.
It is anticipated that the children will access their mainstream classroom as appropriate. We aim for the children to access areas of the curriculum they can be confident in and to enable them to be as independent as possible during the learning. Staff will support the children during learning time and we encourage the children to participate as part of a group in mixed ability with their mainstream peers.
Kingfishers will all have Sports UK on a Wednesday.
Children will have the opportunity to attend riding at some point throughout the year if it is deemed accessible and safe to do so. This will be on a term by term basis Sept- Dec, Jan-April, April-July. Good behaviour is expected from all children at all times and they need to show good manners by listening. If it is felt that children are not able to maintain this then we will consider whether it is a suitable activity for them to attend.
If the children are not riding then they will either be accessing their mainstream class or cooking in Kingfisher 1.
We will inform families of any events happening throughout the school year including activities as part of their mainstream classes, children are welcome to join these as appropriate and will be supported by school staff when needed.
Key stage 2 children will have the opportunity to join their mainstream class for their residential trips as deemed appropriate and will be supported by school staff.