If you need any information on this website translated, please contact us. - আপনার যদি এই ওয়েবসাইটের কোনো তথ্যের অনুবাদ প্রয়োজন হয়, আমাদের সাথে যোগাযোগ করুন। - Proszę pytać, jeśli chciałbys, aby coś zostało na tej stronie przetłumaczone. - Burada tercuman lazimsa, lutfen bize bildirin - Если вы хотели бы что-нибудь на этом сайте переводе, пожалуйста, свяжитесь с нами - Nếu bạn muốn chúng tôi dịch bất cứ điều gì trên trang web này, xin vui lòng liên hệ với chúng tôi.
21.5.2018
Children in Year 6 sat the government's Key Stage 2 SATs last week and they faced every test with resilience and determination. We must thank Mrs Nicholson as she prepared a delicious breakfast for the children every day.
On Saturday, a 30-strong team of children and adults ran at Laverstock. The children, and adults, tackled a sizeable hill with grit and we could not have been more proud of them, especially brave Gracie, who was the only member of our under 11 girls' (girl's!) team.
Coming up:
On Monday, between 9:30 and 11:30, CAMHS will lead a 'Transition' workshop for families. It is not too late to let us know if you would like to attend this helpful session

On Tuesday 22nd, weather-willing, we shall be running for Julia's House. Bring a teddy and if you are able, a donation of a pound

On Wednesday, Key Stage 2 will spend the day at Paulton's Park. Sun cream, hats and plenty of water might be needed…if we are lucky!

On Thursday, all of the infants will spend the day at Adventure Wonderland. We hope they have great fun

The HSA are holding a (delicious) cake sale after school on Friday - have your pennies at the ready!

We break up for half term on Friday at 3:15. We hope you all enjoy safe, happy holidays and we shall look forward to our reunion on Tuesday 5th June.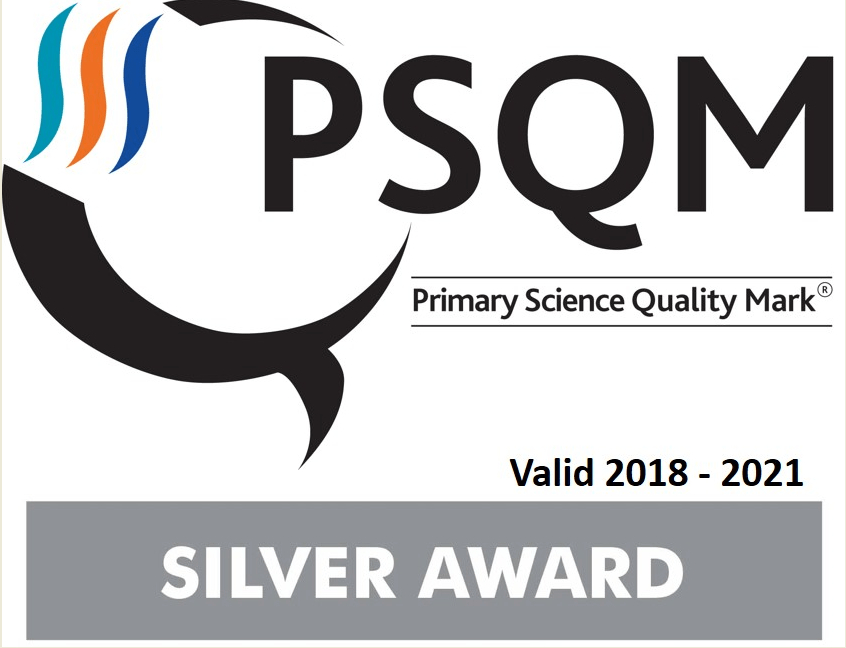 Primary Science Quality Mark - Silver Award
Manor Fields Primary School have been awarded the Primary Science Quality Mark. Mrs Fielding applied for this prestigious accreditation and last week we received confirmation that we have been awarded the Silver Level mark. Mrs Fielding will represent the school at an award ceremony in London later this year.
Safer Internet Session - 1st May 2018
As you know we had Karl Hopwood here on 1st May to run a session for parents and carers on Safer Internet. Please go to our Safer Internet page for the information that was available at that session.
Children In Need
Please see the below certificate which details the fantastic amount raised by Manor Fields community.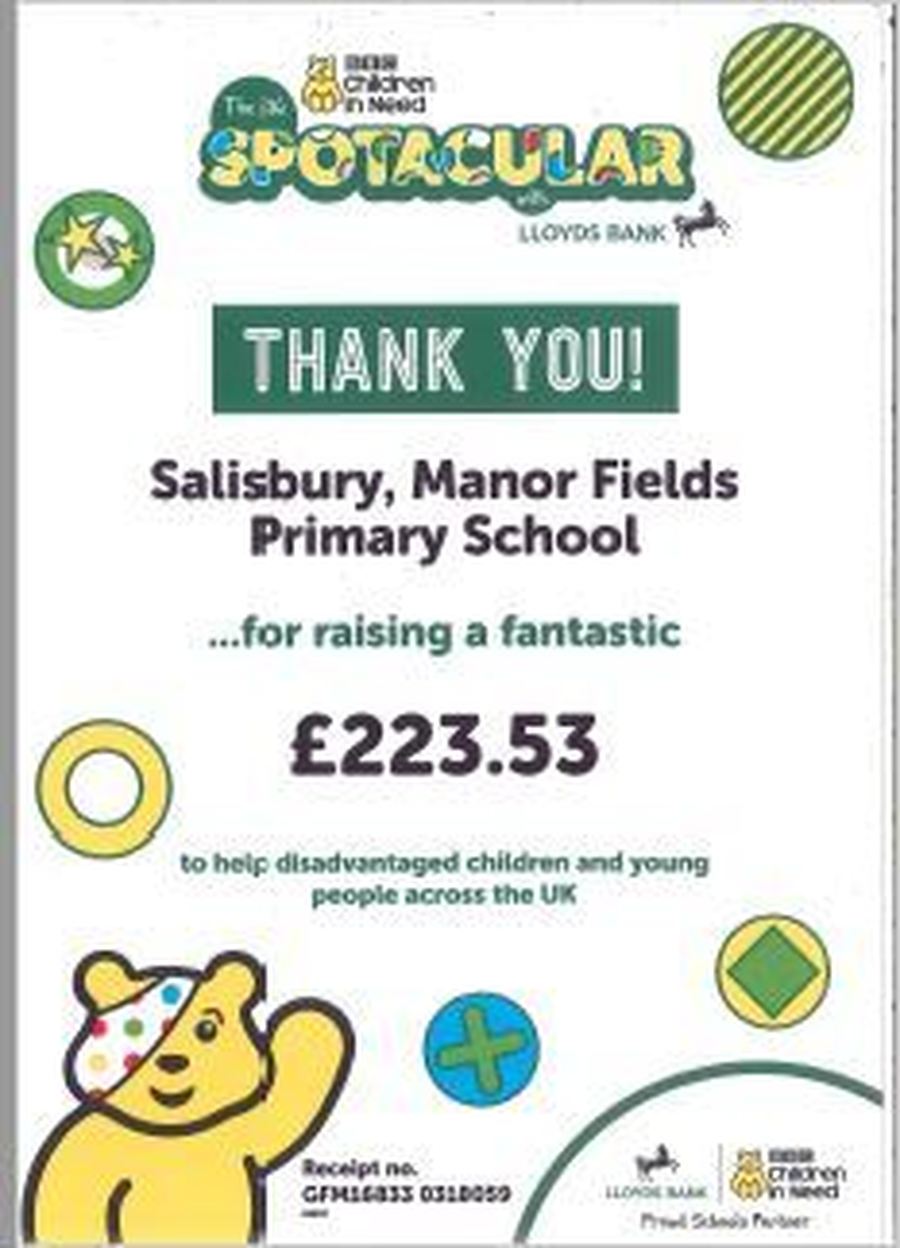 sign2sing
We raised £60.20 at our recent sign2sing event. Thank you for your support.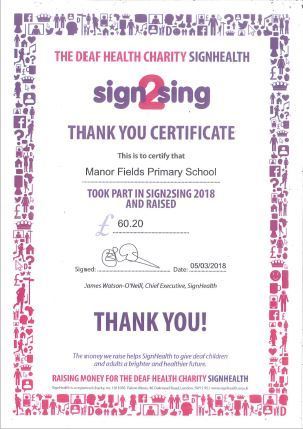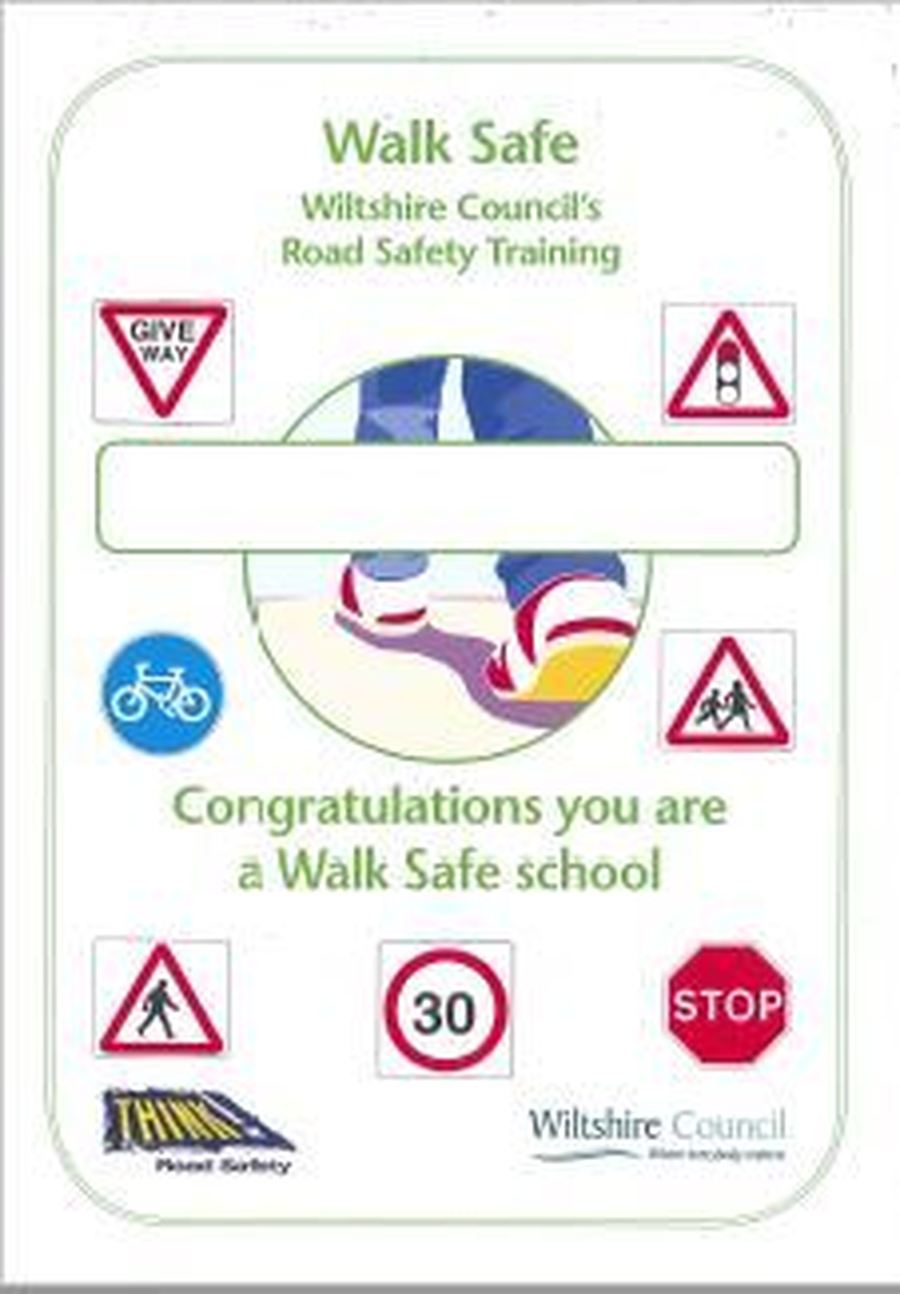 If you would like to pay for school dinners or trips online please ask at the office for an activation letter and login using this link - https://www.scopay.com/login.html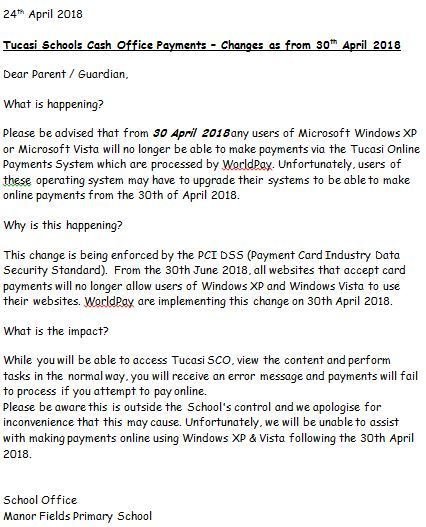 Please click here for a direct link to the online application for Free School Meals.
The NSPCC have launched a new whistleblowing campaign so please visit our safeguarding pages in the About Us section for more information.
Did you know that O2 offer a free "Parental Control" service to help families to protect their children while they're online? They can enable you to restrict children's web access via their mobile to a limited number of sites which are suitable for children.
For information on Wiltshire Local Offer click on link below: