If you need any information on this website translated, please contact us. - আপনার যদি এই ওয়েবসাইটের কোনো তথ্যের অনুবাদ প্রয়োজন হয়, আমাদের সাথে যোগাযোগ করুন। - Proszę pytać, jeśli chciałbys, aby coś zostało na tej stronie przetłumaczone. - Burada tercuman lazimsa, lutfen bize bildirin - Если вы хотели бы что-нибудь на этом сайте переводе, пожалуйста, свяжитесь с нами - Nếu bạn muốn chúng tôi dịch bất cứ điều gì trên trang web này, xin vui lòng liên hệ với chúng tôi.
23.4.2018
The summer term has got off to a great start. Year 4 enjoyed an enriched day at Sarum Academy, Year 5 delighted us with tales of their Dorset adventure, Kingfishers went swimming for the first time and it was such a pleasure to watch all of the children playing on the (dry!) school field.
We learned that Manor Fields is heavily over-subscribed for September and we are very proud that so many new families want to join our community. The Induction Evening for new Robins is on Tuesday 12th June and we will look forward to meeting next year's families at that event.
Coming up:
We have commissioned a mosaic and last term, all of the the children contributed images which best exemplify life at Manor Fields. Joanna Dewfall, a local artist, will be working with every class over the next two weeks and we are planning a grand reveal after the Whitsun break

On Tuesday, Year 3 will start their weekly swimming sessions at Five Rivers

On Thursday, Kestrels will be involved in government testing of next year's KS2 reading papers

On Friday, Year 3 will be spending the day at Longleat: let's hope for sun, not snow, this time!

At 3:15 on Friday, the HSA are holding a second hand uniform sale.
Leeson House Adventure
Superb photos of this trip are on display in the foyer: do come and look!
Children In Need
Please see the below certificate which details the fantastic amount raised by Manor Fields community.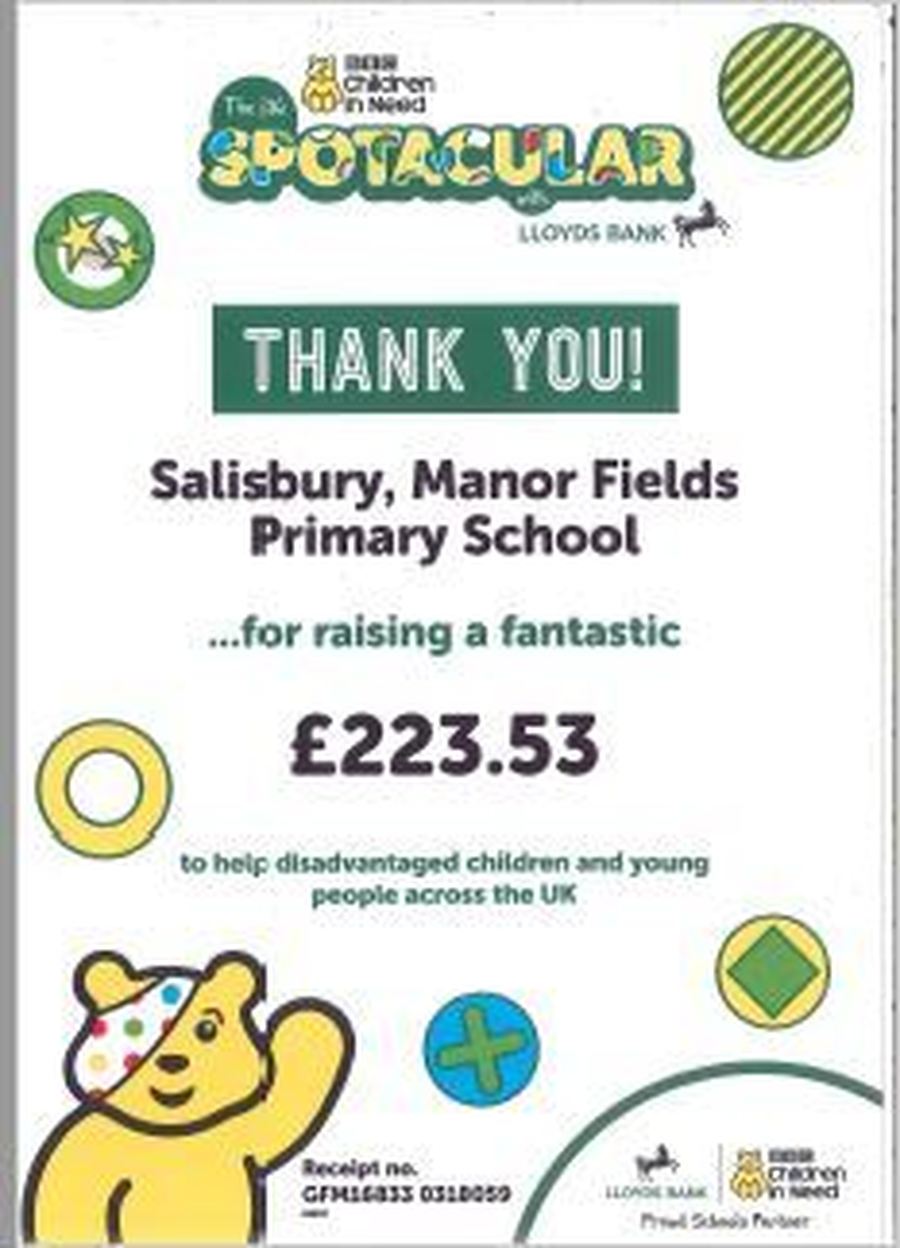 sign2sing
We raised £60.20 at our recent sign2sing event. Thank you for your support.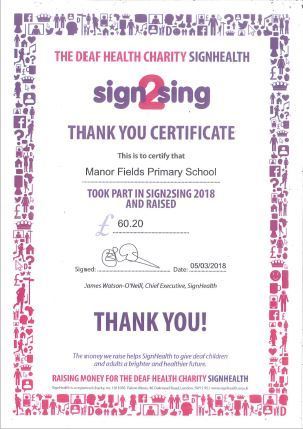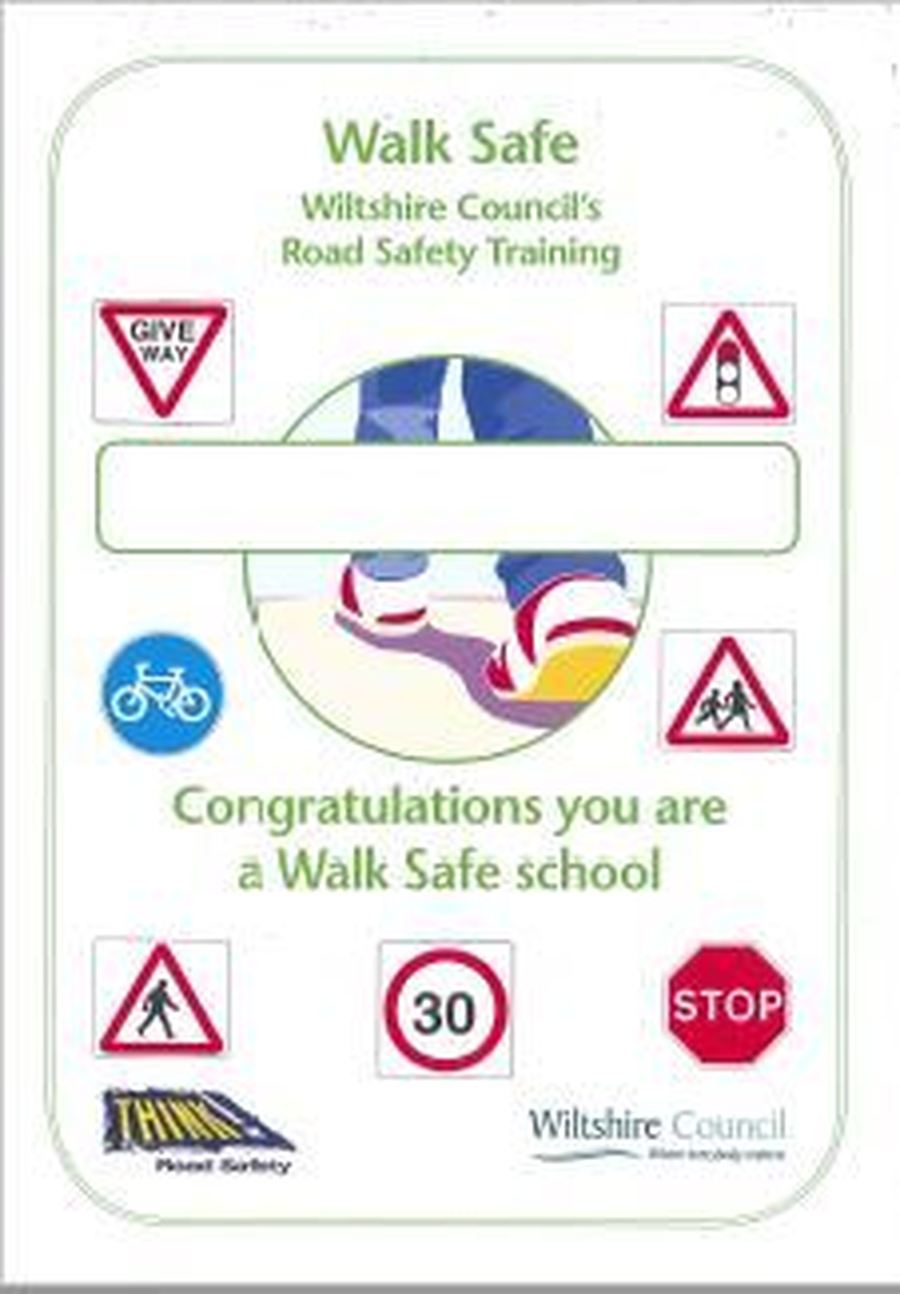 If you would like to pay for school dinners or trips online please ask at the office for an activation letter and login using this link - https://www.scopay.com/login.html
Please click here for a direct link to the online application for Free School Meals.
The NSPCC have launched a new whistleblowing campaign so please visit our safeguarding pages in the About Us section for more information.
Did you know that O2 offer a free "Parental Control" service to help families to protect their children while they're online? They can enable you to restrict children's web access via their mobile to a limited number of sites which are suitable for children.
For information on Wiltshire Local Offer click on link below: